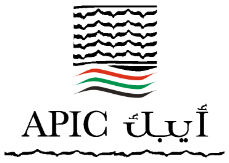 Arab Palestinian Investment Company (APIC) was founded in 1994 by a number of Arab businessmen for the purpose of channeling funds and investments to Palestine, paving the country's way to greater development and creating new jobs in the country. In 1994, APIC was registered in the British Virgin Islands, and in 1996, APIC was registered with the Ministry of National Economy in Palestine as a foreign private shareholding company and transformed into a foreign public shareholding company in 2013. On March 2, 2014, APIC listed its shares on the Palestine Exchange (PEX: APIC). The company's authorized capital is USD 125 million, while its paid-in capital is USD 117 million.
As an investment holding company, APIC investments are diverse, spanning across the manufacturing, trade, distribution, and service sectors, with a presence in Palestine, Jordan, Saudi Arabia, the United Arab Emirates, Iraq, and Turkey through its subsidiaries, which include National Aluminum and Profiles Company (NAPCO); Siniora Food Industries Company; Unipal General Trading Company; Palestine Automobile Company; Medical Supplies and Services Company; Sky Advertising and Promotion Company; Arab Leasing Company; and the Arab Palestinian Storage and Cooling Company employing around 3000 staff through its group of subsidiaries.
Subsidiaries of APIC offer a wide array of products and services through distribution rights agreements with multinational companies that include Philip Morris International, Procter & Gamble, Kellogg's, KraftHeinz, Ferrero, XL Energy Drink, Americana, SC Johnson, Hyundai, Chrysler, Dodge, Jeep, Ram, Alfa Romeo, Fiat, Fiat Professional, Eli Lilly, Janssen, Abbott, EPD, Abbvie, Sanofi, GlaxoSmithKline, GSK Consumer, Novo Nordisk, Boehringer Ingelheim, B|Braun, MSD, GEHC, Medtronic, Nihon Kohden, Nihon Kohden Orangemed, Merivaara, Ambu, Fluke, Nidek, Beirsdorf (NIVEA), Trisa, GSK Oral Care, STAGO, Immucor, EPPENDORF, Merck Sharp & Dohme, Abbott among many others.
APIC has had an effective social role in the communities within which it operates. APIC's social responsibility vision lies in forming strategic partnerships with institutions that play an active role in society in the education and health sectors, entrepreneurial projects and youth, as well as its support for social, charitable, humanitarian and cultural institutions. A total of USD 11 million was invested in CSR between 2018-2022, representing an average annual of 8.5% of total net profits of APIC group.