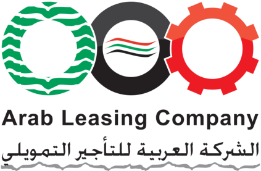 Arab Leasing Company (ALC)
The Arab Leasing Company (ALC) was established in 2014 as a private shareholding company within the Arab Palestinian Investment Company (APIC) group. Our primary focus is on providing financial leasing services for the exclusive agencies of Palestine Automobile Company (PAC), including Hyundai, Fiat, Fiat Professional, Alfa Romeo, Ram, Dodge, Jeep, and MG.
ALC serves both individual customers and businesses who wish to benefit from our financial leasing services. With our diverse portfolio of seven brands, we are able to offer a wide range of private and commercial vehicles to meet our customers' needs.
As we look to expand our operations and services, we aim to include leasing solutions for equipment and machinery in addition to developing innovative leasing solutions. Our goal is to be a leader in our field, providing exceptional benefits to our customers.
The services provided by the Arab Leasing Company (ALC) can be divided into two main types:
 Finance Lease: Customers make an initial down payment, ranging from 15% to 50% of the contract value, which is determined in the agreement between the customer and the company. The agreement includes details of the vehicle, the monthly installment amount, the total contract amount, and the contract duration, which can extend up to 84 months. The agreement also covers insurance procedures, licensing, violation policies, handling procedures in case of damage to the leased vehicle, and payment methods, such as checks.
Lease with Purchase Option: In this case, the presence of an initial down payment is not mandatory. A contract is signed between the parties, specifying the previously mentioned details. The contract duration is either 36 or 48 months, and payment methods can be either checks or direct transfers. At the end of the contract, the customer has the option to purchase the vehicle at the price stated in the contract or return the vehicle to the company.
The exceptional services provided by the Arab Leasing Company in collaboration with Palestine Automobile Company have made us a leading company in the field of financial leasing, gaining the trust of major companies operating in Palestine.
Founded in 1996 as a private shareholding company, PAC grew quickly and was acquired by the Arab Palestinian Investment Company (APIC) just two years later. Over the next decade and a half, PAC took hold of the local market as the sole distributor of Palestine´s most popular automobile brand, Hyundai Motor Company. Over time, PAC added to its full line-up of Hyundai passenger cars, trucks and vans with a comprehensive selection of the best vehicles from Fiat Chrysler Automobiles group, which includes Alfa Romeo, Fiat, Fiat Professional, Chrysler, Jeep, Dodge and RAM brands.